Power Flushing
It is important to keep your radiators working properly so they can keep you warm through the winter months. If you think that your radiators are not working as well as they used to then you are possibly starting to see the effects of a build up of 'sludge' in your system which tends to settle towards the bottom of radiators and over time reduce their ability to radiate heat. If this is the case then a central heating system will often benefit from a professional power flush.
We are based in South Woodford, London - Give us a call on 07939 131106 07939 131106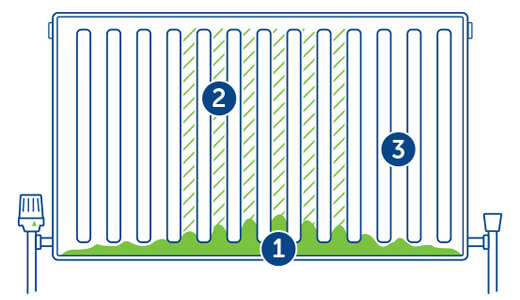 The diagram above helps to illustrate the problem.
1. Sludge accumulated at the bottom of the radiator
2. A cold area above it caused by sludge
3. Other areas that warm up as usual
There are several symptoms that show you might need a power flush. If your radiators are cold at the bottom and hot at the top then that is commonly an indication that sludge is blocking your radiators or pipes. Sludge might also be to blame if some radiators arenít warming up while others seem to be working perfectly.
Why is there sludge in the radiator? The older your central heating system is, the more likely it is that you will have sludge in your radiators. Radiator sludge is a mix of dirt and rust. This builds up over time and gathers at the bottom of your radiators. The sludge stops hot water flowing through your system properly. This creates cold areas on your radiator. Other areas of the radiator are unaffected by the sludge and warm up as normal.

Blocked radiators lead to increased energy bills higher as your heating has to work harder to warm your home. Sludge can also damage your boiler, heat pump and valves.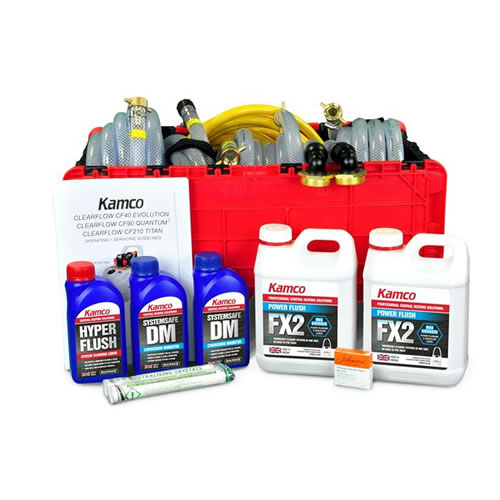 If you think you have sludge blocking your radiators then you can get a Heating House engineer to have a look. How does power flushing work? If you need a power flush, the engineer will connect a machine to your system which pushes a powerful flow of liquid through your radiatoar and boiler system which dislodges the sludge and rust and removes it from your radiators and boiler.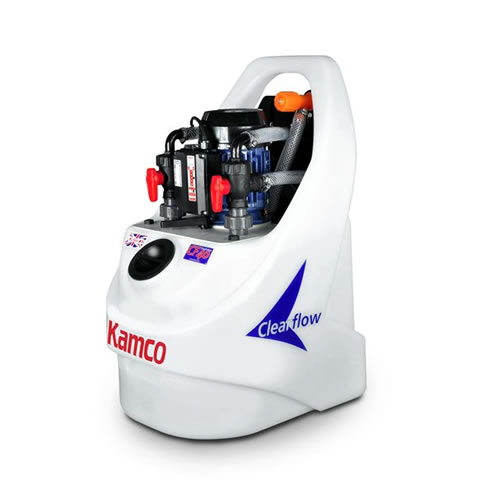 How long does a power flush take? It can take several hours to properly flush out your radiator system and it can take even longer if you have a larger system or if thereís a significant amount of sludge, but once the process has been completed your central heating system will contain fresh, clean water that flows efficiently. The Heating House engineer will normally add an inhibitor solution that will help to reduce sludge building up again.
If you feel you might benefit from a power flush of your central heating system or have any questions please give us a call on
07939 131106
07939 131106